Nationally recognized television and radio personality
Dave Dettman AKA  Dr. Gadget, is Americas #1  nationally recognized television and radio personality, currently in his 17th season on network television!  Dr. Gadget is the go to consumer product expert featuring the latest and greatest , who is know to give  it all away!
In Fact, Dr. Gadget has given away over $25,000,000 of major branded products  while contributing and appearing on Day Time Emmy Award winning shows like;  CBS' The Talk, ABC's The View, The Steve Harvey Show, The Doctors, The Wendy Williams Show, and Hallmark Channels Home & Family.  Dr. Gadget has become a fixture in daytime television, highlighted by  being chosen as a featured performer on the 2015 Day Time Emmy Awards in a tribute to Day Time Television and "The Studio Audience Giveaway" phenomenon.  Dr. Gadget has been a celebrity spokesperson on national radio campaigns for Masterspas, Dynatrap, Rio Brands, and Brookstone just to name a few. In addition, Dr. Gadget has been a go to celebrity guest for branded entertainment with Westwood One, The American Music Awards, The Academy of Country Music Awards, and The Grammy Awards.
Dr. Gadget has also appeared on these great shows, The Other Half with Dick Clark, The Wayne Brady Show, The Tony Danza Show, The Tyra Banks Show, Shop Till You Drop, The Montel Williams Show, HGTV, Discovery Channel, Hollywood Squares, Let's Make A Deal, MTV, VH1, DIRECT TV, ESPN, and The Game Show Network.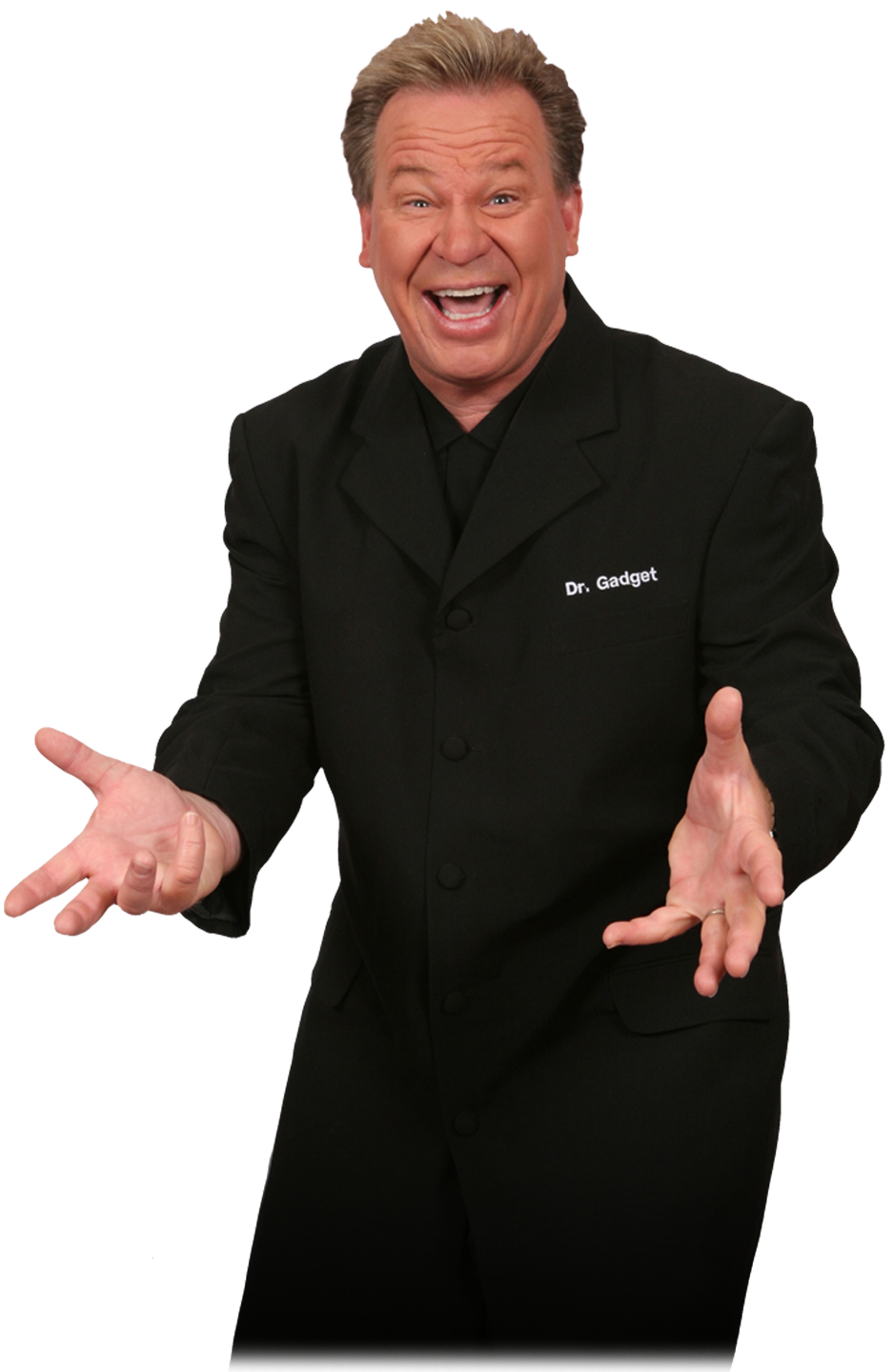 Dr Gadget Has Become The Consumer Product Expert Of Choice For Television And Radio Shows Nationwide…..
As Featured On: